Capt'n Greenfin bietet umweltbewussten Fischern eine 100 % natürliche und lokal produzierte Alternative zum herkömmlichen Plastikköder. Capt'n Greenfin stellt die Sportfischerei auf den Kopf, indem sie Schritt für Schritt jede Köderart nachhaltig revolutionieren. Sportfischer wie wir fischen gezielt auf Raubfische, welche mit künstlichen Fischimitaten überlistet werden. Softbaits sind Fischimitate aus Gummi, welche mit einem Bleikopf in Bodennähe geführt werden. Durch das bodennahe Angeln verliert man viele Köder. Wir drei haben schon mind. 1'500 Plastikköder in unserem geliebten Murtensee versenkt, die nun für immer dortbleiben. In der Schweiz gibt es über 150'000 patentierte Fischer! Das sind rund 15 Tonnen Plastik und 15 Tonnen Blei, die jedes Jahr alleine durchs Fischen in unsere Seen und Flüssen gelangen. Hinzu kommt, dass Fische das Ende der Plastikköder oft abbeissen, welche meistens sogar giftig sind und zum Tod der Fische führt. Wenn wir unserem Hobby weiterhin nachgehen wollen und die feinen Fisch-Knusperli ohne Mikroplastik geniessen möchten, muss sich punkto Umweltverträglichkeit und Nachhaltigkeit etwas ändern. Wir Fischer müssen umdenken und jetzt handeln. Genau das haben wir geschafft! Unser Material ist 100% natürlich, baut sich innert 1 Woche komplett ab und ist für Mensch, Tier und Natur unbedenklich. Zudem hat es eine ähnliche Elastizität und Festigkeit wie die bisher verwendeten Kunststoffe. Die ersten Prototypen funktionieren und die Fische mögen sie auch. Zudem sind wir zuversichtlich, dass wir mit Materialexperten unser Material noch weiter verbessern können und Schritt für Schritt jede Köderart nachhaltig revolutionieren. Um einen echten Impact zu haben, müssen wir unsere Greenfins weltweit vertreiben und dabei stets lokal und sozial produzieren. Mit der GEWA aus Zollikofen richten wir Arbeitsinseln zur Produktion, Verpackung und dem Versand der Köder ein, welche weltweit skalierbar sind. So wollen wir uns umweltbewussten Fischern weltweit eine echte Alternative zu den herkömmlichen Plastikködern und Bleigewichten bieten.
As highlighted in the Paris Agreement and the recent IPCC report, the deployment of large-scale carbon removal technologies is now urgently needed. Biochar - pyrolysed biomass - is an easily scalable, growing and affordable CRD technology. What makes biochar unique is the wide range of applications in which it can be used efficiently without diminishing its carbon sequestration potential. As an additive in building materials, biochar enables carbon-negative cement. In batteries, biochar replaces rare elements, and soil applications increase ecosystem resilience and agricultural yields. This versatility of uses is key to reducing our global carbon footprint.
Currently the biochar market is fragmented and lacks transparency. To enable network effects and accelerate market development, uncertainty must be reduced. To date, investments in pyrolysis plants face large upfront costs and uncertainty on revenues. For users, uncertainty on the right type of biochar and its effects are big obstacles. Additionally, the limited supply and demand on the market results in high prices for users and reduced sales for producers. Therefore, the market structure is currently the biggest obstacle for the industry to reach potential.
Enchar's mission is clear: we want to help biochar achieve its full potential as CDR technology. That means reducing uncertainty for market participants to facilitate rapid market growth and increased carbon removal. We do that by providing a streamlined, central sales and procurement platform to enable easy transactions between users and producers. Scientifically sound recommendations for users to buy the right biochar for their application, and for producers to find the best fitting market segment, will boost the market and enable investments at the scale required to fight our climate crisis.
Enchar is a team of three co-founders with matching areas of expertise, namely in biochar characterization, thermal energies, and the development of digital products.
Leafs – Democratizing sustainable finance
The worsening environmental crisis and the growing need for sustainable financial investments - especially among younger generations - require more transparency regarding the impact of investments.
In order to avert developments of various kinds that are harmful to the future, a rethink of investing in the financial markets is required, starting with the recognition that every investment decision also ultimately has an impact on the environment. More sustainable investment decisions can effectively combat climate change. To date, there are hardly any opportunities for private investors, but also for professional asset managers, to inform themselves about the impact of their investments in a simple, efficient and understandable way.
This is where Leafs comes in, by helping financial market participants understand how sustainable their investments are from both a personal ("risk") and environmental ("impact") perspective, and how they can improve them according to their preferences ("optimisation"). Leafs is an interdisciplinary team with strong roots in IT, finance and marketing, dedicated to democratising sustainable investing.
Furniture waste is the fastest growing landfill category in Switzerland. In the cantons of Vaud and Geneva, 30,000 tonnes of wood furniture waste are generated every year. In the EU, this is equivalent to 10 million tonnes of furniture waste, most of which ends up in landfills. Much of this waste consists of laminated, artificial panels that are not environmentally friendly, do not disassemble and reassemble well and are not very adaptable. This is part of a wasteful model for "fast furniture" that needs to end! Blocsy is here to push a circular approach that respects the planet's resources and offers more value to the users. Blocsy offers a simple, tool-less, inclusive design that allows users to quickly and easily change the function of their furniture to suit their changing needs. The aim is to give people a furniture system they never have to throw away. Think 'Lego furniture'. Assemble Blocsy, disassemble it, reassemble it and adapt it to your ever-changing shelving, storage and furniture needs. Blocsy aims to break the current 'quick furniture' mentality and has been designed with the 6Rs (Refuse, Rethink, Reduce, Repair, Reuse and only then Recycle) at its core. Blocsy is an ESG-driven company with three value-oriented goals: (1) to provide a high-quality product and service, (2) to care for the environment, and (3) to be as inclusive as possible.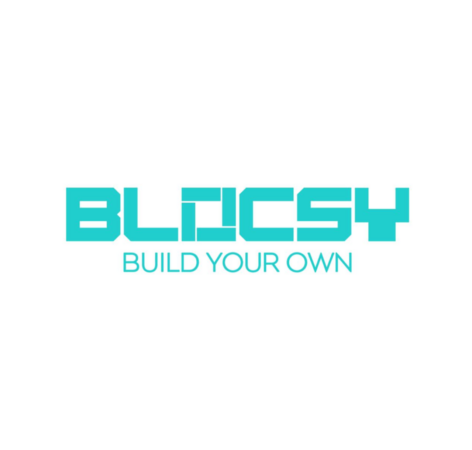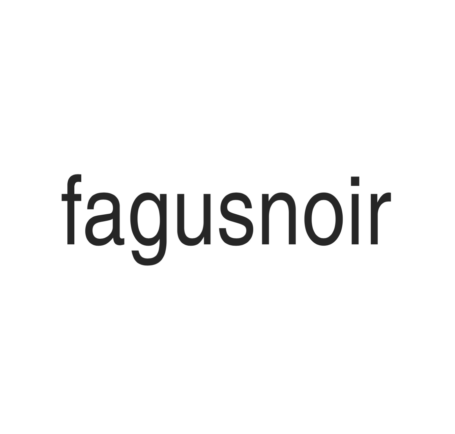 Too many tree species, rare in our country, are used in large quantities for interior design and furniture. For aesthetic reasons, furniture design and interior architecture often rely on dark wood species that are expressive due to their grain, such as oak, walnut and cherry. The mentioned wood species make up only a very small proportion in the European forests. This leads to the fact that the population of these wood species decreases more and more due to the great demand so that the need must be covered with wood from abroad. Contrary to this, beech is becoming a problem due to lack of demand. The beech is the most widespread deciduous tree in Europe. Since it has too little sales at home, it is exported at rock-bottom prices to other countries. In the domestic market, the biggest sales are in the field of firewood.
For these reasons, we consider it necessary to create new perspectives for the use of Swiss beech. Our concern is to give beech wood a higher significance with the value-adding process.
In the fagusnoir project, we are developing a process that changes the wood's own color of beech wood. The aim is to color solid beech wood through the entire cross-section. The process is based on a natural phenomenon of the two substances tannin and iron. When these two substances react with each other in the wood, a dark, grayish tone is produced. The chemical reaction gives the beech the unique impression of having grown in this color. fagusnoir is completely colored wood. Demanding surface treatments become unnecessary. Partially environmentally harmful treatments such as staining, or varnishing are replaced by sustainable modification. Renewed sanding, while maintaining the same color, significantly increases the lifetime of the product. This sets fagusnoir apart from conventional surface treatments.
Groam is on a mission to combine the agricultural waste disposal industry and the polymeric foam industry. Groam is a company in formation based on a foaming technology for biomaterials developed at the ETH university in Zurich. Groam is aspiring to demonstrate foaming of biodegradable materials based on agricultural waste streams into more sustainable alternatives to today's polymeric foams.
Today's polymeric foams are very hard to recycle and don't degrade. This is especially alarming for fast disposables like protective packaging, padding and cushioning in consumer goods or agricultural foam for plant substrate and many more. However, the polymeric foam industry is spread across many more sectors from insulation over automotive to furniture and bedding, rail, wind, marine and specialty foams. Today, all the sectors are looking for more sustainable solutions and alternatives to in most cases polyurethane and polystyrene foams.
At Groam, we believe in a future of recycling and renewable resources enhancing the concepts of circular economy. Currently, Groam is focusing on developing foams from renewables that could be composted after end use in a standard composting facility. In case of Groam's foams landing in the environment, they should not cause any harm and degrade safely in the environment.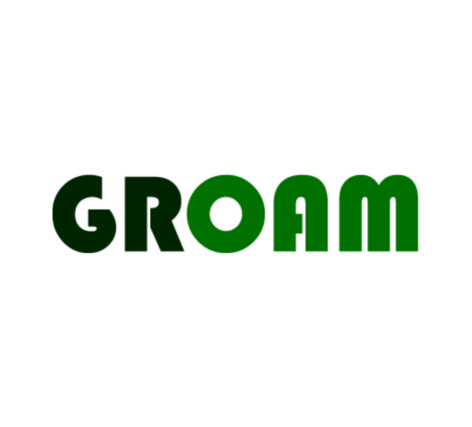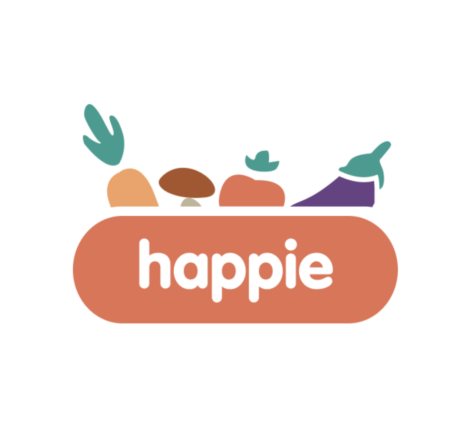 Our goal is to offer the simplest solution for waste-free and sustainable food consumption. We approach reducing CO2 emissions in three ways: 1) reducing the number of disposable packages, 2) avoiding food waste and 3) sustainably selected recipes. How do we do this? At Happie, we use reusable bags and jars to provide our customers with healthy and delicious ready-to-eat recipes every week. Each bag contains just the right amount of seasonal and sustainable ingredients to prepare your recipes. We also focus on supporting the Swiss economy by providing our customers with ingredients from local companies, such as tofu, tomato sauce and tempeh, which are produced in the Basel region. After a week of delicious meals, we take back the bags and jars, clean them and prepare them for the next order.
We are Bram and Dennis, the co-founders of Happie, both coming from the Netherlands. Having both a busy job in Basel Area at a corporate business for a few years, we experienced first-hand how hard it can be to avoid packaging and food waste while cooking something tasty and healthy all the time. We could not find any solution on the market but recognized the need for a solution with ourselves and with many others, so started to imagine a recipe bag that could make a real impact: no packaging waste, no food waste, tasty recipes, and sustainably sourced ingredients. And that is how Happie was born!
NutriFly produces high-quality products for animals and plants. In our production process, we exclusively process regionally available by-products from the agricultural and food industries into high-protein animal feed and nutrient-rich fertilizers. Our products provide clean, sustainable solutions to major environmental and agricultural challenges.
By using our products as sustainable and regional alternatives to conventional feeds (fish meal, soy meal, palm oil), indirect emissions can be reduced, as these feeds/foods no longer need to be imported in such quantities.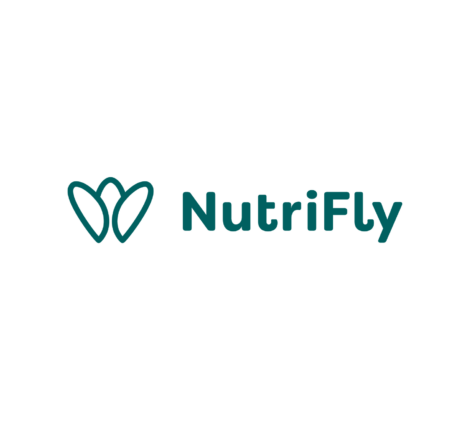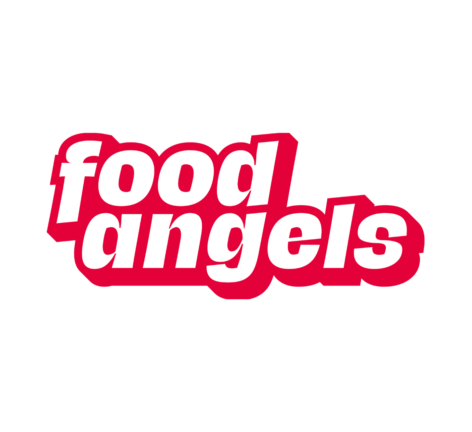 A lot of energy is used for the production of food. We think: None of it should be wasted! Unfortunately, it is still too costly for many wholesalers and retailers to put all the food to good use. That is why we take food reverse logistics into our own hands. Careful handling of surplus food is already possible, thanks to us and many like-minded people.
No matter what goods end up with us, we make the best of it. Flawless goods with a continuous cold chain are given to charitable institutions where people with a small budget can benefit from them. Food that is no longer suitable for human consumption is given to non-commercial food and animal sanctuaries. If neither humans nor animals have a need for the food we collect, it is preserved: we produce juices, dried fruits and much more. We collect spoiled and defective goods on our own compost. Thanks to earthworms and microorganisms, supposed waste is transformed into fertile humus.
The commitment of foodangels makes the terms "sustainability" and "foodwaste" understandable and visible. We use our experience and knowledge to find and develop alternative recycling options. As big as the problem is, as huge is the potential for good solutions!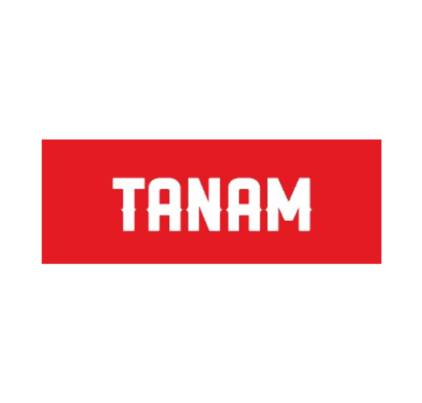 Tanam (tamil=donate) collects various pieces of clothing, has them upgraded by third parties and sells these second-hand items at a fair price. Half of the proceeds will be given to the designer, the rest will be donated. The designer can decide for him/herself where the money should go. What is new about our idea is that we are a "business" charity association. This means that we do not only collect money without any service in return, but the buyer of one of our garments also supports sustainability and makes him/her a donor! We act here as a meta-organization, which builds a bridge between the organizations and the buyer / donor.
Several aspects inspired and motivated us to start this project. Therefore, on the one hand, we have had the capitalist and unecological consumer behavior in the textile sector before the eyes, which we want to counteract. People today buy clothes and as soon as they don't like them anymore, they buy new clothes from chain companies. Then the question came to us, why not buy second-hand clothes? Swiss people are buying more and more used products and it is slowly becoming a trend. However, we want to make our contribution to accelerate this process and thus many used products are in circulation.
On the other hand, it was important for us to focus not only on sustainability, but also on helping people in an innovative, altruistic way. Therefore, we came to think about how we could combine the sale of secondhand clothes, as well as the urge to help people. To make this as diverse as possible, yet with great effect, we wanted to raise funds; collect donations and encourage creativity. And so Tanam was born.
Our team consists of two people; Shathusan Thurairajah and Cindy Mühlethaler.