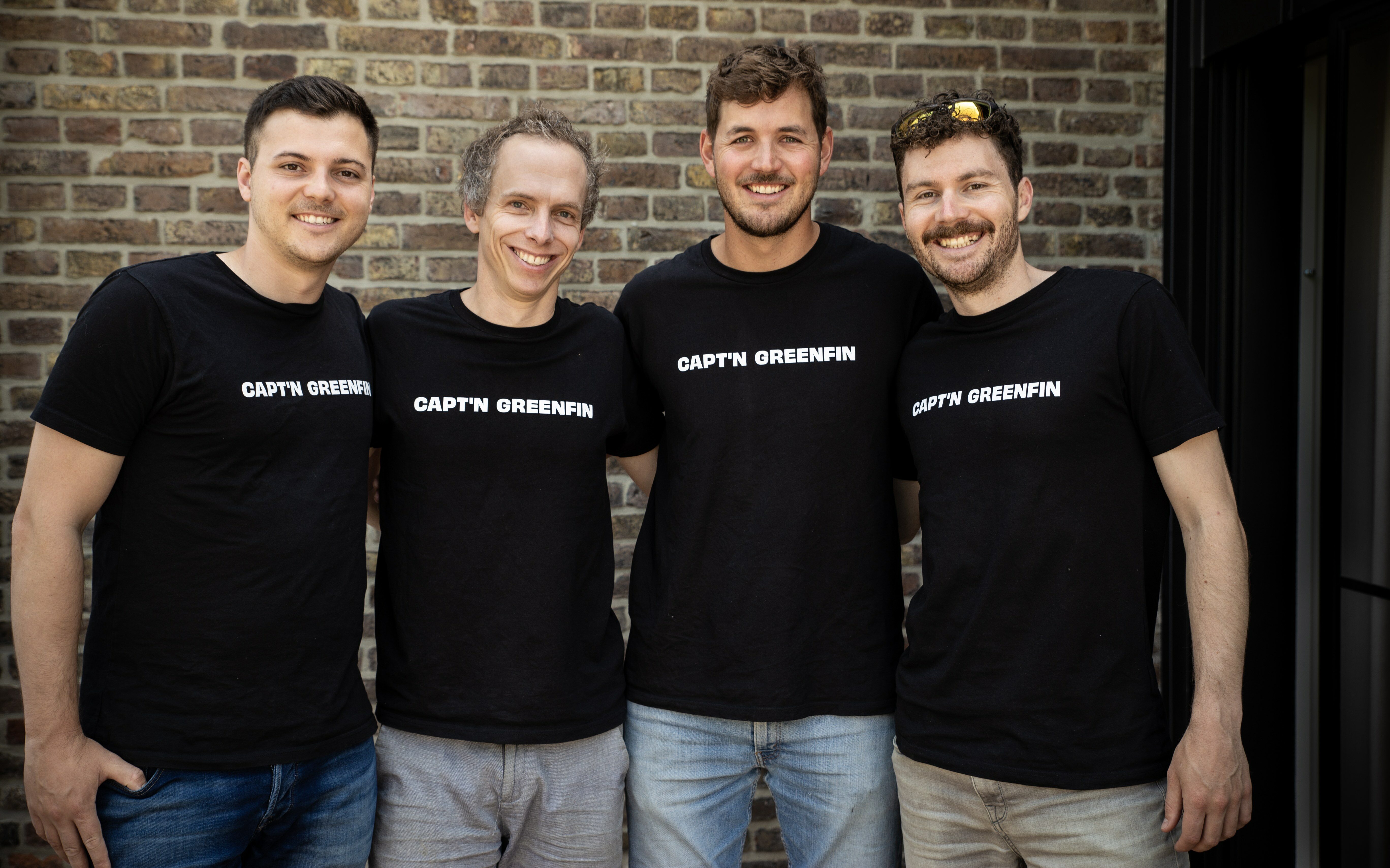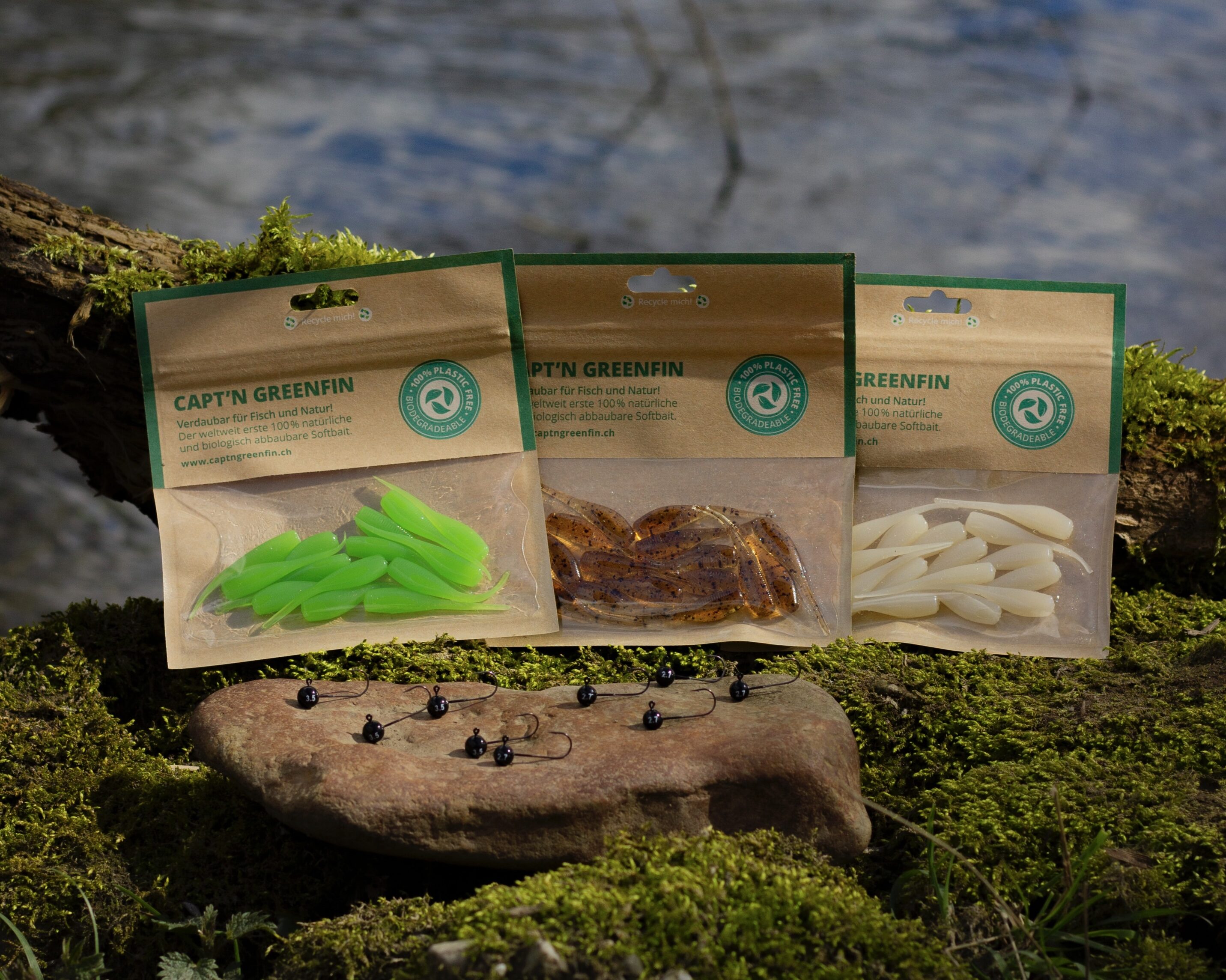 Dear CaptnGreenfin Team! It's been almost half a year since you won the Swiss Sustainability Challenge 2022. What has happened so far?
Capt'n Greenfin ist gewachsen! Nico Hauschke und Gabriel Baldinger sind an Bord gekommen, um Capt'n Greenfin in der Expansion nach Europa und der Produktentwicklung zu unterstützen. Wir haben in den ersten 3 Monaten bereits über 500 Produkte in der Schweiz verkauft und das Feedback der Fischer ist hervorragend, denn sie verstehen die Problematik und fangen mit unseren nachhaltigen Ködern genauso viele Fische wie bisher. Ab Juni kann man unsere Köder auch in Deutschland beziehen. Diese werden ebenfalls lokal produziert und verschickt. Capt'n Greenfin hat zusammen mit der Innosuisse und der FHNW ein Forschungsprojekt i.H.v. 260'000 CHF ins Leben gerufen, um die Greenfin-Materialien zu perfektionieren und weitere Köderarten nachhaltig zu revolutionieren.
To what extent did the Swiss Sustainability Challenge help you and support you on your journey?
Capt'n Greenfin is perceived as a sustainable and promising Swiss start-up. The media presence and the seal of approval that we were named winners out of over 60 start-ups is enormously motivating and shows that we are on the right track.
What are your plans for 2023? Or rather, what are your plans for the future and what's next?
2023 is the year we want to show that environmentally conscious fishermen are ready to switch to plastic-free fishing lures as soon as they are available. For this, we are working flat out on different materials and developing products that are digestible for fish and nature. In the next few months, our self-developed and locally produced lead alternative for fishing will be launched on the market. If you want to accompany and support us on the way, follow us on social media @captngreenfin.
What advice would you give to the participants of SSC 2023?
Show the jury that you are on fire for your idea and that you really believe in it.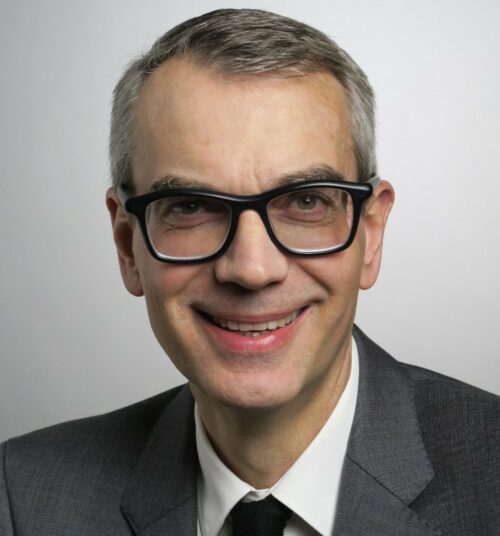 Nicolas Bopp, Head of Sustainability
Pax, Schweizerische Lebensversicherungs-Gesellschaft AG
Pax, Schweizerische Lebensversicherungs-Gesellschaft AG, has supported the Swiss Sustainability Challenge since it was launched in 2017. What are the reasons for your commitment?
Pax's engagements mean for us to make something possible, to push ideas forward, to promote innovation. We immediately recognized that the Swiss Sustainabilitiy Challenge is a great opportunity to support and advance young people with sustainable ideas and innovative concepts. For us, it brings a very exciting insight into the thinking of young people who take on a sustainable topic in order to make their contribution to a livable future.
Pax focuses on solutions for private and occupational pension plans. To what extent is sustainability important in these areas and how do you align yourselves accordingly?
Private and occupational pension provision are geared towards the long term and therefore require sustainable management. But fundamentally, sustainability has a very high priority at Pax and is anchored in our strategy. We are currently working on a sustainability concept for Pax, which, in addition to sustainable investment in Pax Asset Management, will also take into account other aspects to promote sustainability in the company.
As a Pax representative, you are also part of the SSC final jury. What makes a winning project?
Personally, the idea has to inspire me. In addition, the idea must be credibly implementable - in other words, not just a pipe dream. It should bring effective, sustainable benefits.
What advice would you give to SSC participants?
Stick to a good idea even if there are sometimes many difficult hurdles. Have courage. Convey enthusiasm.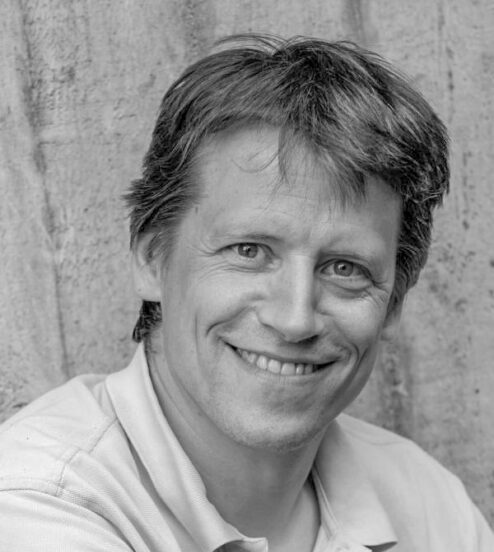 Prof. Dr. Michael von Kutzschenbach
Dear Michael - this year you are participating in the Swiss Sustainability Challenge for the fifth time as an expert. What motivates you to do so?
I think it's great to see the enthusiasm with which young people pursue promising ideas for very specific projects. They all have a lot of intrinsic motivation to create a community worth living in.
As an expert, you attend the admission interviews. What do you pay attention to?
It is particularly important to me that the applicants are committed to sustainability. In addition to an exciting "raise d'etre," I also want to see that the applicants have taken a holistic approach to the effects of their ideas. Of course, it's especially great if the idea is also presented in an unusual way.
What are the core characteristics that a project must have in order to advance in the Swiss Sustainability Challenge?
The sustainability-oriented project should address central social and/or ecological challenges and clearly show which effects are to be achieved and how any side effects will be dealt with. It should also be evident that the team has a clear idea of how to implement their idea and, if applicable, can already name the first potential interested parties. Of course, this also requires a motivated and competent team.
A great idea with impact or a strong team: Which is more important?
I think it takes both to be successful.
What advice would you give to young people who are committed to environmental or social sustainability and to SSC participants?
Believe in yourself and your idea and never underestimate what a group of enthusiastic people can achieve!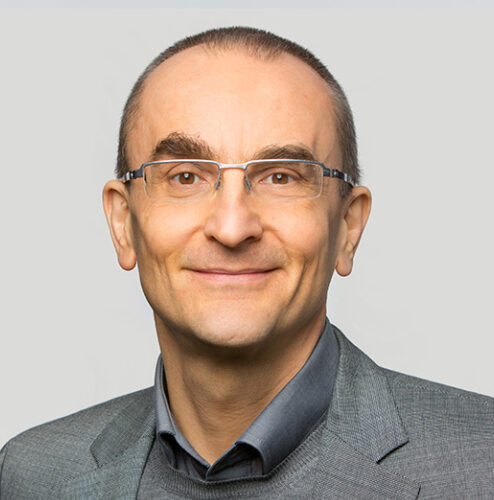 Interview with Project Manager Prof. Dr. Claus-Heinrich Daub
You are a lecturer in sustainable business management at the School of Management of the FHNW and launched the Swiss Sustainability Challenge five years ago with Pax as a partner. How has the challenge developed since then?
Beyond all expectations! In the first year, we had expected a handful of projects, especially since the challenge was still open exclusively for students of the FHNW. And when the deadline for entries expired, we had 19 projects at the start. Funnily enough, we received the exact same number of applications in the two following years until suddenly, in the "Corona year" 2020, 40 projects were entered. With this, the participants have set the bar pretty high for us and we will do everything we can not to break it.
What motivates you to support and promote young entrepreneurs and their ideas?
At some point I made a vow to myself that I would only do things in my life that had a positive impact, as we like to call it today. That doesn't always work, but more and more often. The older you get, the more often you find yourself in the role of someone who advises, supports, promotes, etc., while younger people think of new ideas and concepts and actively push them forward. And what can be more fun than seeing how an initial idea eventually grows into a great project that has a positive impact on society?
What constitutes sustainable entrepreneurship and what advice would you give to young people who would like to get involved with environmental or social sustainability?
From my observation and experience, which is now also confirmed by scientific findings, sustainability-oriented entrepreneurs are altruistically oriented to a high degree. Interestingly, this term is rarely used today; most people talk about an "ethical motivation". However, I find that it is precisely the decided altruism that defines sustainable entrepreneurs. If people act in this spirit as sustainable entrepreneurs, they should be aware that in a capitalist economic system they will at best be greeted by headshaking, at worst with resistance: running a business and not wanting to make as much money as one could theoretically get out of it is not easy to convey. Therefore, I advise on the one hand to have a "thick skin" and on the other hand to look carefully at the quite conventional techniques and concepts of business administration and then to use them in such a way that one can bring about as much benefit as possible with one's own project.
What advice would you give to the participants of the SSC?
Go consistently your way and thereby use (potentially also shamelessly) the circumstance that humans from my generation 50+ and the generation before start understanding that it was them who brought the planet into this unpleasant condition in which it is nowadays. They owe you something and the least they could do is to support you in putting right what they have screwed up. You are welcome to remind them of this from time to time.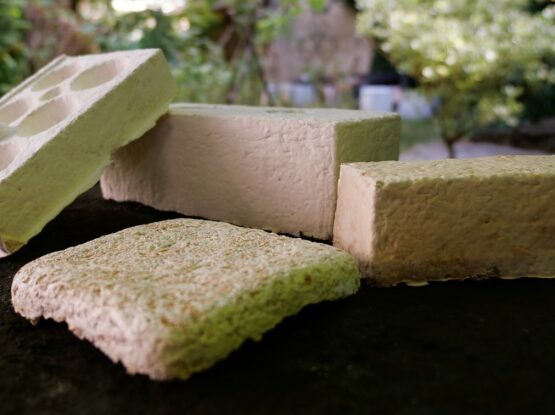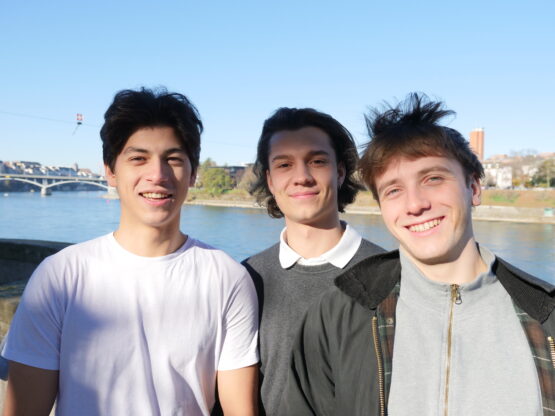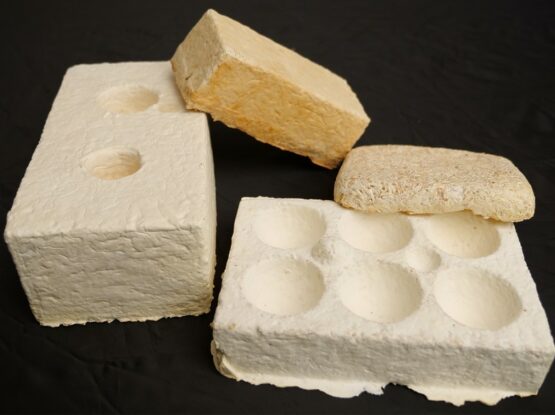 Dear Mycrobez Team! In 2019 you have won our challenge. We are of course curious to know what has happened since then!
After the SSC, we were very quickly able to achieve our first breakthroughs in research, which went hand in hand with the first successful sales of CompoPack®. Subsequently, we were able to expand our team from three to nine employees, with whom we were able to carry out a successful pre-seed financing round. With this starter kit, we look forward to the future with excitement!
How has the SSC helped you and supported you on your way?
The Swiss Sustainability Challenge supported us in this initial stage with valuable expertise and networking. It also helped us significantly to concretise and implement our idea. With the help of the SSC, a business model emerged from the idea, which had to be supported by a competitor analysis and a business plan. This gave us a very good introduction to our new task and laid important foundations for our future.
The contacts of the SSC were also helpful for us, e.g. to other fungus growers and to the FHNW, which is still supporting us one year later. Not to forget the funding that enabled us to set up our first laboratory.
What are your plans for the near and distant future?
Our milestones for this year are a variety of research projects. Together with various institutions, we want to do important preliminary work to ensure the entry of industrialised mycelial composites into the DACH region. We plan to fully automate our process by 2024 and then scale up and internationalise with a strategic partner.
What advice would you give to the participants of the SSC 2021?
There is no better input than criticism. Nevertheless, don't let yourself get rattled too quickly, no one knows better about your idea than you do!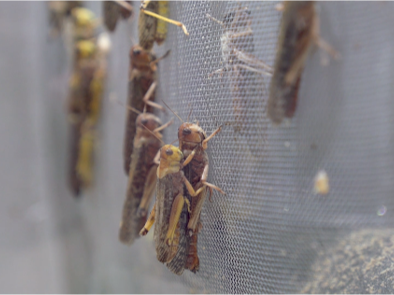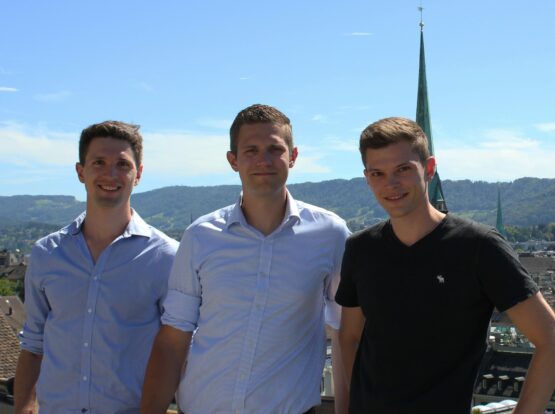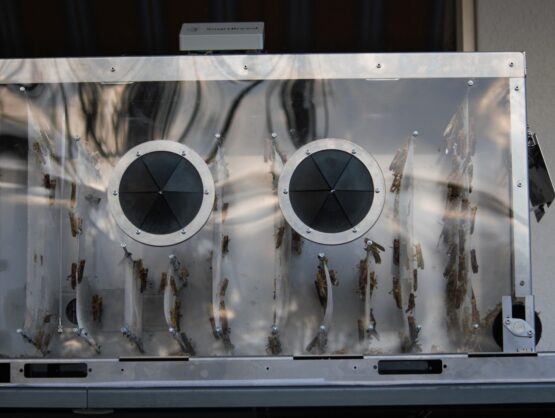 Dear SmartBreed Team! It's been almost half a year since you won the Swiss Sustainability Challenge 2020. What has happened since?
A lot has happened. We have further developed our automated breeding box for grasshoppers and are proud that we can now very easily enable our customers to breed grasshoppers themselves. In concrete terms, this means that our boxes are already in place at a zoo and two farms, which breed grasshoppers of the highest quality themselves for their zoo animals and their chickens. We have also become successful in terms of grasshopper feed - agricultural by-products that would otherwise have been incinerated or disposed of in biogas plants. Through months of testing, we have been able to turn the sustainable by-products into a durable dry substrate that the grasshoppers like and that allows them to grow quickly.
To what extent did the Swiss Sustainability Challenge help you and support you on your journey?
The Swiss Sustainability Challenge has helped and supported us on various levels. On the one hand, the competition increased our visibility and we were able to make valuable new contacts as a result. On the other hand, the various experts were able to give us valuable input. Especially in the area of sustainability, patent and trademark law, we were able to benefit a lot from the coaches' broad network and are very grateful to the entire SSC team.
What are your plans for 2021?
Wir halten ganz klar unserer Vision bei, Soja auf den Bauernhöfen als Futtermittel durch lokal produzierte, proteinreiche Heuschrecken nach und nach zu ersetzen. Auch Lebensmittelhersteller und Zoos wollen wir ermöglichen, einfach und kostengünstig selbst Heuschrecken zu züchten. Deshalb sind unsere Ziele für 2021, dass in unseren Boxen über 1 Mio. Heuschrecken anwachsen und wir neue Zoos, Lebensmittelhersteller und Landwirte als unsere Kunden gewinnen dürfen.​
What advice would you give to the participants of the SSC 2021?
The Swiss Sustainability Challenge with its various milestones is ideal for young, fast-growing startups that want to turn their idea into a business.
Our tip is: Apply, even if you are a little early or late in the development of your idea and actively approach the many different mentors and coaches. Take advantage of the networking opportunities, workshops and expertise to build your startup step by step and grow quickly.